Revive Your Coffee Pot: 3 Quick Ways to Remove Stains
Introduction
Coffee is a popular beverage that is loved all over the world. However, with its popularity comes the unsightly, unpleasant, and persistent coffee stains. Whether it's on your favorite work shirt or inside your coffee maker, coffee stains are a pain to remove. In this article, we will share with you the best methods to clean coffee pot stains and keep them from returning.
Difficulty of Coffee Stain Removal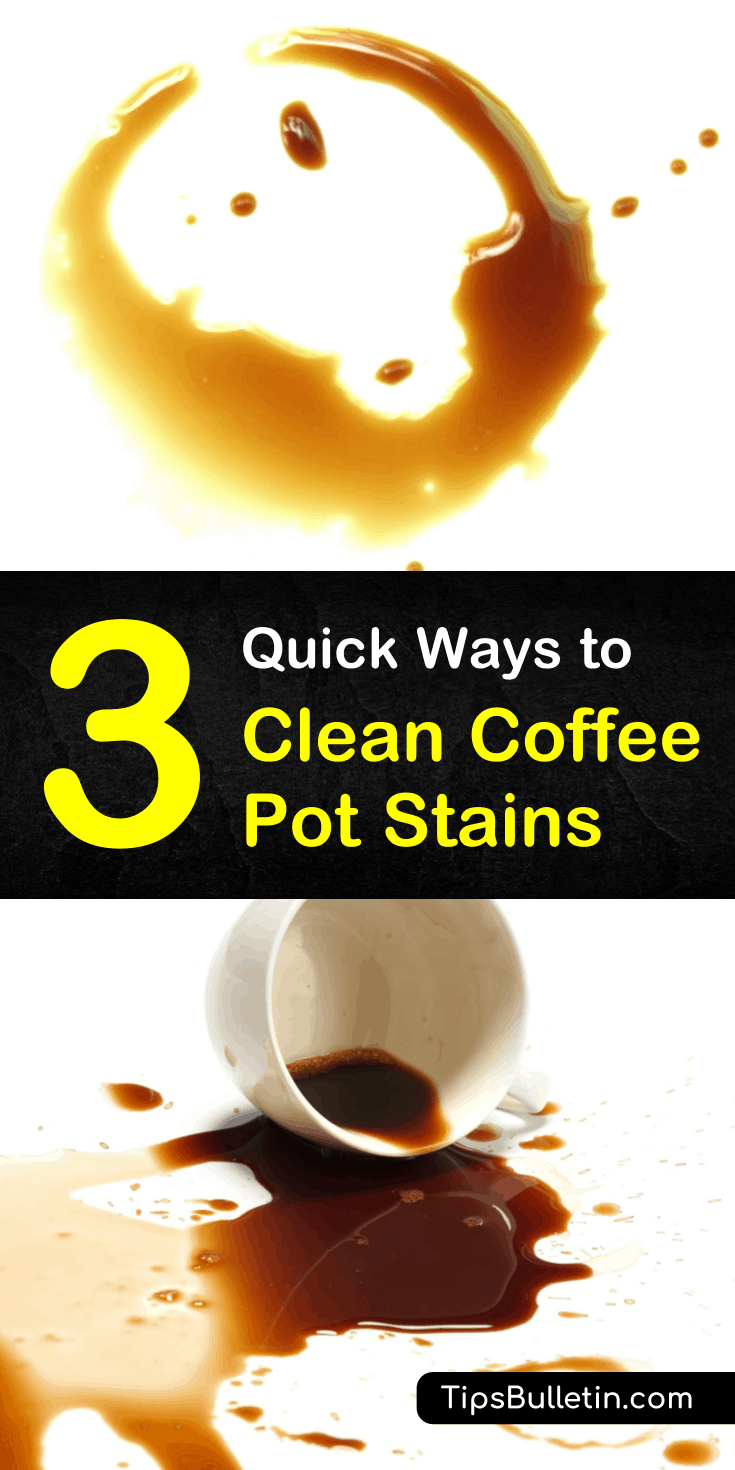 Coffee stains are often difficult to remove, even if you catch them early. If you get coffee stains on your clothes, you will likely need a stain remover or bleach to get them out. The same goes for tables and coffee pots. Coffee mugs are also prone to getting brown coffee rings that are hard to remove. This article will walk you through the best ways to remove coffee pot stains from your favorite coffee pots and even work for other items.
Different Methods for Different Materials
Every type of coffee pot requires a particular cleaning method. You don't want to clean a glass coffee pot the same way you clean a stainless steel coffee carafe. Similarly, cleaning coffee rings requires a different method than cleaning hard water stains. In this article, we will provide you with the best methods for cleaning stubborn stains and coffee rings from each type of coffee maker.
Coffee Pot Stain Removal with Vinegar
Vinegar is an effective, natural and gentle cleaner that is versatile and reliable. It's also useful for cleaning coffee pot stains. To clean coffee pots with vinegar, mix equal parts vinegar and warm water. Fill your coffee pot halfway with the mixture and let it sit for at least 20 minutes. If your coffee pot is made of stove-safe stainless steel, heat it on the stove until it boils, then let it cool down naturally before rinsing thoroughly with soapy water to remove the vinegar odor. Vinegar can also clean coffee mugs and remove coffee stains from cotton and other types of clothes.
Removing Coffee Stains from Coffee Pot with Salt and Ice
Salt and ice cubes are an inexpensive and efficient solution for removing coffee stains from coffee pots. To use this method, add salt and ice cubes to your coffee pot and swirl it around to remove the stains. Rinse it out with cold water, then rinse your coffee containers with dish soap and clean water to get rid of the salt taste. This method can also be used to remove coffee stains from cups or get rid of tea stains in your mugs.
Remove the Toughest Coffee Rings with Hydrogen Peroxide and Baking Soda
Baking soda and hydrogen peroxide combine to create a potent cleaning solution. To remove tough coffee rings, add ½ cup hydrogen peroxide and 2 tbsp of baking soda to your coffee pot. Swirl the mixture around for at least a minute and leave it in the pot for up to 30 minutes for extra effectiveness. Rinse thoroughly with dishwashing soap and freshwater.
Don't Forget to Clean Your Coffee Grinder
Cleaning your coffee grinder is important for maintaining the quality of your coffee. Add white rice to the reservoir and turn on the machine or hand-crank it to remove leftover coffee grinds.
Conclusion
Coffee pot stains can be a nuisance, but they don't have to be a permanent problem. By following the methods in this guide, you will be able to clean coffee pot stains with ease and prevent them from returning. Whether your coffee pot is made of glass, stainless steel or ceramic, these cleaning methods will work wonders. Don't forget to share these tips with your friends and family!